Product Summary
The LT1790BIS6-2.5#TRPBF is a SOT-23 micropower low dropout reference that combines high accuracy and low drift with low power dissipation and small package size. The LT1790BIS6-2.5#TRPBF micropower reference uses curvature compensation to obtain a low temperature coefficient and trimmed precision thin-film resistors to achieve high output accuracy. In addition, the LT1790BIS6-2.5#TRPBF is post-package trimmed to greatly reduce the temperature coefficient and increase the output accuracy. Output accuracy is further assured by excellent line and load regulation. Special care has been taken to minimize thermally induced hysteresis. The applications of the device include Handheld Instruments, Negative Voltage References, Industrial Control Systems, Data Acquisition Systems and Battery-Operated Equipment.
Parametrics
LT1790BIS6-2.5#TRPBF absolute maximum ratings: (1)Input Voltage: 20V; (2)Specified Temperature Range: Commercial: 0℃ to 70℃; Industrial: –40℃ to 85℃; (3)Output Short-Circuit Duration: Indefinite; (4)Operating Temperature Range: – 40℃ to 125℃; (5)Storage Temperature Range: – 65℃ to 150℃; (6)Lead Temperature (Soldering, 10 sec): 300℃.
Features
LT1790BIS6-2.5#TRPBF features: (1)High Accuracy; (2)Low Drift; (3)Low Profile (1mm) ThinSOTTM Package; (4)Low Supply Current: 60mA Max; (5)Sinks and Sources Current; (6)Low Dropout Voltage; (7)Guaranteed Operational –40℃ to 125℃; (8)Wide Supply Range to 18V; (9)Available Output Voltage Options: 1.25V, 2.048V, 2.5V, 3V, 3.3V, 4.096V and 5V.
Diagrams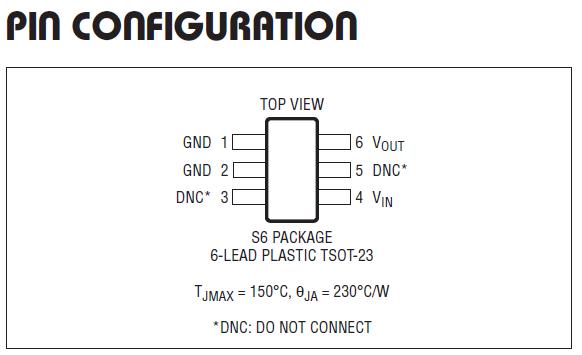 Image
Part No
Mfg
Description
Pricing
(USD)
Quantity

LT1790BIS6-2.5#TRPBF



IC VREF SERIES 2.5V SOT-23-6

Data Sheet


Image
Part No
Mfg
Description
Pricing
(USD)
Quantity

LT1701-7



AC-DC BATTERY CHARGER 54.5V 10A

Data Sheet



LT1702-7



AC-DC BATTERY CHARGER 48V 11A

Data Sheet



LT1711CMS8#PBF



IC COMP R-RINOUT SINGLE 8-MSOP

Data Sheet



| | |
| --- | --- |
| 0-1: | $2.64 |
| 1-25: | $1.75 |
| 25-100: | $1.50 |


LT1711CMS8#TR



IC COMP R-RINOUT SINGLE 8-MSOP

Data Sheet



LT1711CMS8



IC COMP R-RINOUT SINGLE 8-MSOP

Data Sheet



LT1711

Other



Data Sheet

Negotiable